Technical Engineering Clients
Anton Sanko - TV and Film Composer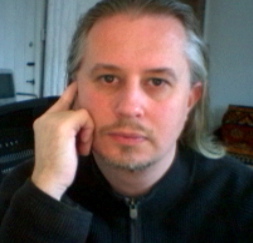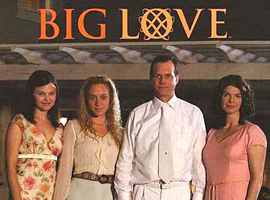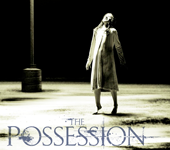 Composer, musician, producer, Anton Sanko wears many hats. His credits range from TV shows like Big Love to movies like Steve Buscemi's Handsome Harry. He also worked with pop star Suzanne Vega as her musical director, co-producer and touring musician.  Anton depends on Audio Perception to keep his studio up and running at all times. Working on both a hit TV show, while also scoring movies, creates a demand for a very flexible studio setup. Anton also likes to record lots of live instruments like guitar and woodwinds in his scores, so his room had to be ready to take on that challenge. Although both Anton and his assistant Joel are both very tech savvy, they work with Audio Perception and depend on our many years of experience to help them make the right decisions when it comes to buying equipment, updating the studio, or just help getting something installed right the first time.
Lisa Loeb - Artist / Songwriter / Actor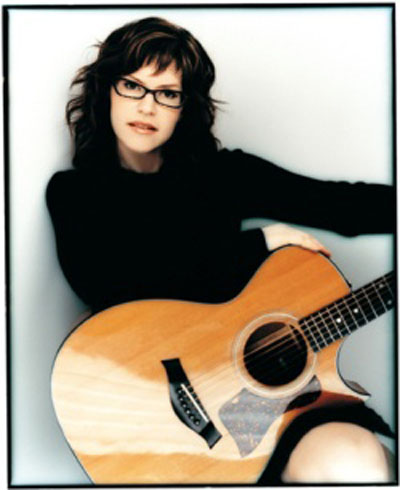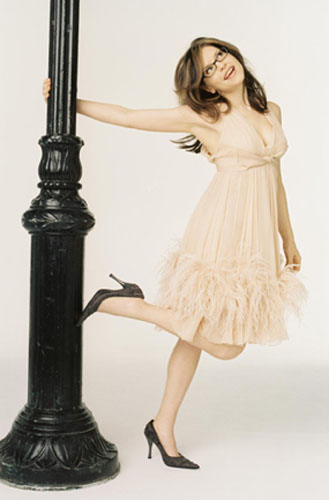 Singer-songwriter Lisa Loeb started a revolution without even knowing it. She is forever in the history books as the first artist to have a number one single while not signed to a recording contract. Her efforts now include music, film, television, voice-over work and even children's recordings. Along with her five studio CDs, she has appeared in two television series and recently launched her own non-profit organization, The Camp Lisa Foundation, designed to help underprivileged kids attend summer camp. Lisa depends on Audio Perception's Jason Atkinson to keep her home studio up and running. She uses Digidesign's Pro Tools software to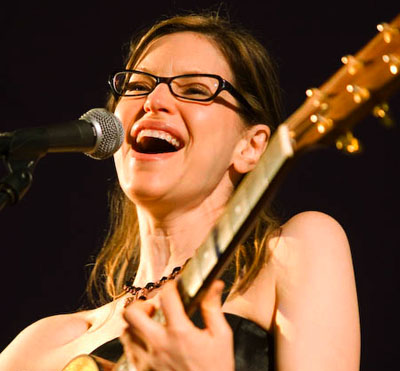 record her own vocals, piano and guitar for works in progress. Jason spent time with Lisa cleaning up her system and answering tech questions too. He was also there to help out setting up her studio after she had a move across town. Speaking of moving, now that Lisa recently lives in New York City, Audio Perception's Tech team is still available for phone or video chat support.
Matt Sorum - Recording Artist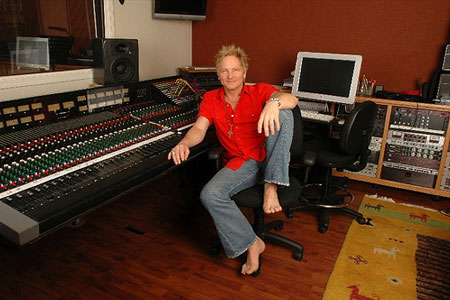 Rock 'n' Roll and politics? Drummer Matt Sorum is no stranger to either. With a very successful musical career spanning over three decades, Matt has worked with a wide variety of artists and groups over the years, most notably Guns N' Roses and Velvet Revolver. His earlier years include stints with Prophecy, Chateau, Population Five (which included bassist Prescott Niles from The Knack), and Y Kant Tori Read (fronted by singer/songwriter Tori Amos). He was also the live touring drummer for The Cult in 1989. During Matt's formative years, his mother was a music teacher, and he credits that and his participation in high school orchestra, jazz and marching band classes as a critical impetus for his music career. To that end, Matt has become an outspoken and involved proponent of arts education and funding, making trips to Washington D.C. to help promote the cause to Congress.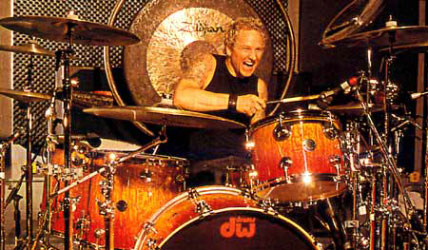 Matt operates his own recording facility Drac Studios, that stays very busy working with both established and new music artists. He relies on Audio Perception's knowledge and experience to keep his room running smoothly, as well as work on special projects. We recently added new audio gear and rewired Matt's entire equipment rack.
The Art Institute of Phoenix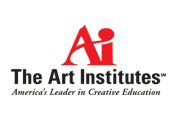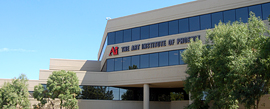 Audio Perception works with The Art Institute of Phoenix to maintain their Multi-Media recording studio. The school uses the studio as part of their current Audio Post for Multi-Media program and will soon be expanding the studio to accommodate their new Recording Engineering program.
Chris Tyng - TV and Film Composer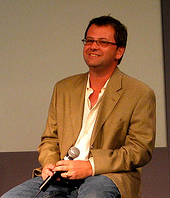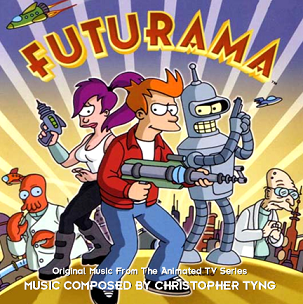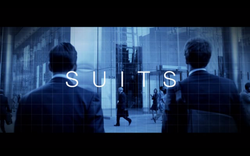 For almost 10 years now, Audio Perception has worked with Veteran TV and film composer Chris Tyng in many capacities. Chris is known for his work on Futurama, Suits, Knight Rider, The O.C. and Rescue Me. David Knauer of Audio Perception was chief engineer and head tech for World Tree Studio's, the Los Angeles based private studio Chris had for many years. David was also in charge of the Futurama dub stage and helped Chris keep his home studio working in top shape to meet the hectic deadlines that exist when doing multiple shows.
Transcenders - TV and Film Composers / Songwriters
The Transcenders is a collaborative team of three talented Los Angeles based composers, Terence Yoshiaki, Brian Lapin and Mike Fratantuno.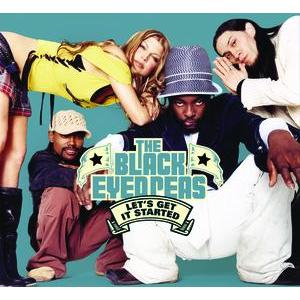 All three were founding members of the Black Eyed Peas.  Brian co-wrote the band's first single "Joints & Jam" in 1998. Mike co-wrote both "Request Line"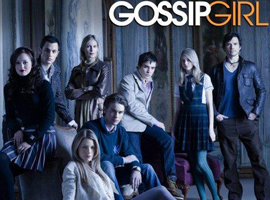 featuring Macy Gray, and the #1 hit "Where Is The Love" featuring Justin Timberlake.  Mike and Terence also co-wrote the Grammy-winning Top 10 hit single "Let's Get It Started" with BEP, which earned both of them 2004 Grammy nominations.  These days, the Transcenders have been hard at work composing for TV shows such as Gossip Girl, Joey, and 20/20, along with a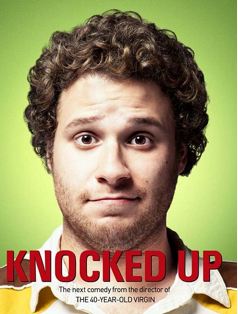 dding songs to films such as Knocked up and Super Bad. Audio Perception was recently asked to come into their private studio and completely go through and update all 3 of their composing computers. With all of their system now in top shape, the Transcenders were ready to start a new season of Gossip Girl and they have piece of mind the we are always close by.
"Audio Perception provides a service that has proved invaluable to us. There is very little margin for error when you work in the world of TV and film. We used to stress out about these things, now we just call Audio Perception."
Lisa Jaime - Feature Film Music Editor
With credits like The Rock of Ages, A-Team, Hairspray, Rocky Balboa, Rent and Panic Room, Lisa Jaime is no stranger to the film business.
As a feature film music editor, she defiantly knows what it takes to be on top of her demanding projects. Time is always tight and the expectations to perform in the cutting room as well as the dub stage are high. Lisa depends on Audio Perception to keep both of her Digidesign Pro Tools systems running smoothly so there is never a problem when the pressure is on.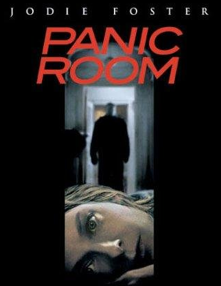 "David and Jason have proven to be lifesavers many times over, especially to someone like me who is always on a tight schedule. They've helped with everything from configuring new systems and fixing tricky problems, to just being able to quickly explain how the latest new "something" works, when I don't have time to sit with the manual. Audio Perception gets my highest recommendation."
- Lisa jaime
Jan Stevens - TV and Film Composer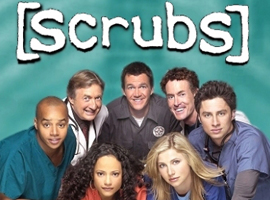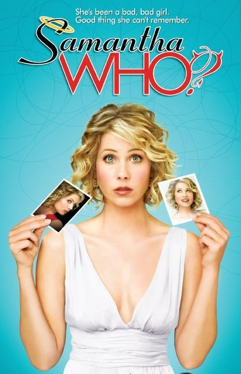 After 9 years of scoring the hit TV show Scrubs, Jan Stevens knows what he wants in a tech support company.  For years now we have been working with Jan to provide whatever help he needs to keep his private studio running in top shape.  Jan is very hands-on in the studio, doing all of his own engineering, mixing and tech support in addition to composing a show.  But when Jan does find himself in need of technical assistance, he gives Audio Perception a call, and through our phone support we can usually point him in the right direction.  Although we have been known to show up at his studio from time to time, to provide on location support when needed.
Human Worldwide - Original Music for TV and Commercials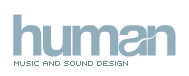 You may not know their name, but you do know their music. Human Worldwide has offices in New York, Santa Monica, London,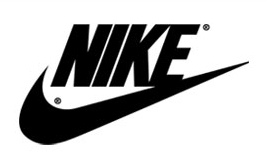 and Paris and are one of the largest original music/jingle houses in the business for TV, film and commercials. Some of their clients include Nike, Coke, Levis, Audi,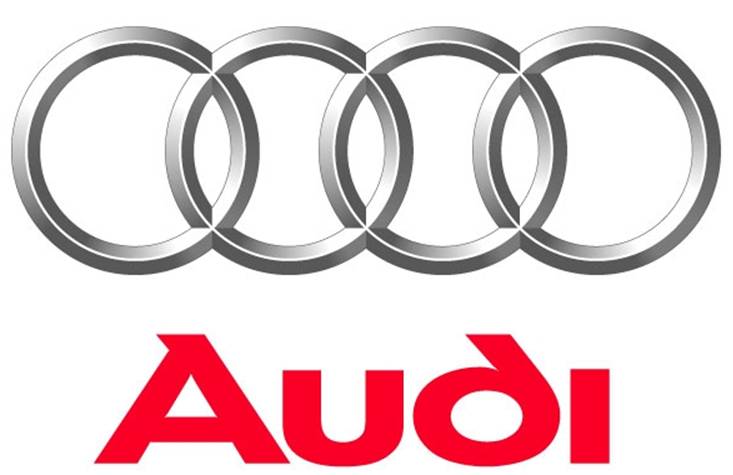 Microsoft, Amex, Google, Netflix, and on and on...... Audio Perception was put in charge of all tech support for the west coast office. We do all upgrades, installs and general tech support along with regular backups and emergency calls. When a company works with the level of cliental Human has, they can not afford downtime due to technical problems. AP's staff is available 24/7 to see that they never have that problem.
Edgar Winter - Artist / Songwriter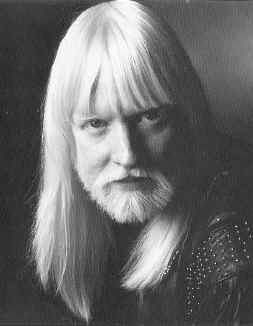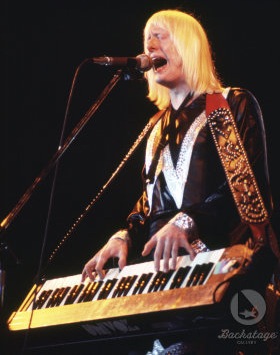 Legendary Edgar Winter knows the music business, he's been in it for over 40 years. He also knows who to call when he needs help in his studio. Audio Perception has been there to help Edgar finish his new album Rebel Road by keeping his studio running smooth and being there for tech support on signal flow and the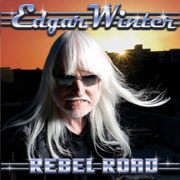 workings of Digidesign's ProTools.  Since a lot of Edgar's questions are about the use of Digidesign's ProTools software, Edgar likes to take advantage of our phone tech support option where he can get an answer to his question right away and get back to doing what he does best, making music.
Garry Beers - Artist / bassist of INXS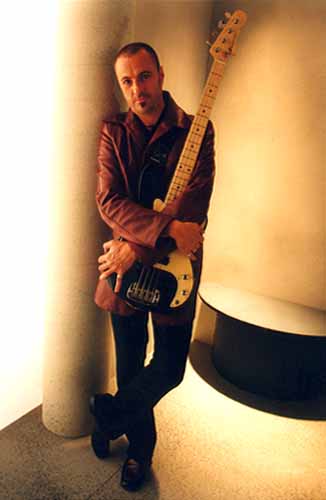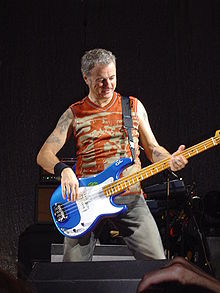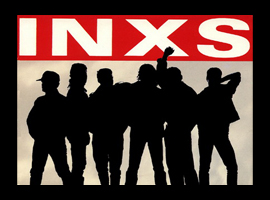 When he is not on the road or in the studio with his band INXS, bassist Garry Beers is in his home studio working on projects. Whether it's updating his software or tracking down studio demons that prevent him from working, Audio Perception is there when Garry needs help.
David Scwartz - TV and Film Composer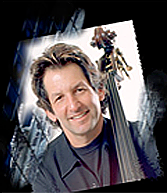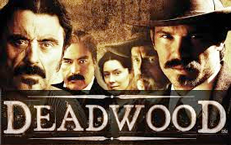 If you watch television, odds are you've heard the work of composer David Schwartz. After attending the School of Visual Arts in New York and the Berklee College of Music in Boston, David went on to perform with a diverse range of acts, including John Hall, Manhattan Transfer, the Boston Civic Symphony, the Glenn Miller Band, Howard Johnson, and John Sebastion. In 1990, David began composing music for film and television. Northern Exposure was his first television series, which earned him a Grammy nomination for Best Instrumental Composition for its memorable theme song. For over 20 years, David's work has been featured in many more television series including Beverly Hills 90210, The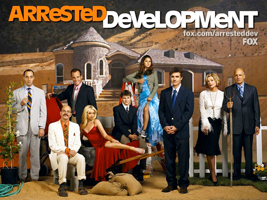 John Larroquette Show, Brimstone, The Ellen Show, Arrested Development, The Playboy Club, Deadwood, and countless more. For David's busy schedule, he depends on Audio Perception's technical support to keep his studio up and running to meet the tight deadlines that composing for television demands.
From bands to solo artists, composers for TV and film to large corporations, they all have the same problems. Things break, computers crash, and late night panic calls are common place. And even when things are working fine, there are still many things that need attention. Software and plugins need updates, new equipment has to be installed or configured, and tech support and instruction is always a required service. Click on the left side to see more, or Click "here" for our Technical Engineering services.
Click on a picture below to see more about our clients