Design and Consultation Clients
Sophie B. Hawkins - Recording Artist, Songwriter, Producer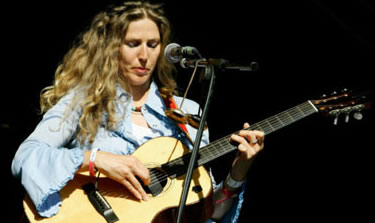 Sophie B. Hawkins has been working with Audio Perception in many capacities for almost a decade now. Our relationship with Sophie is a prime example of how AP can use all four divisions to fulfill a clients needs. We started with our Design and Consultation team devising a plan to completely update her private studio. First we had to remove all of the existing equipment and most of the wiring. Then, we installed a new Mac Pro with Digidesign's Pro Tools HD and Apple's Logic Pro, reinstalled all of the existing equipment into racks and rewired it all to patch bays. Last, we completed the install by extending multiple headphone mixes into her vocal booth and live recording room, along with a remote LCD screen and keyboard/mouse from her main Mac. So now she can control the computer at her piano in her studio room while she records herself. During and after the install, our Tech department continues to provide Sophie with location and phone tech support to answer all her questions and keep things running smoothly. Our Engineers have helped her with everything from teaching her how the take advantage of the high quality microphones and mic pre's that she has in the studio, to how to get a song mixed and put onto CD. Last, as Sophie and her manager, film director Gigi Gaston, begin to work on video and film projects, AP Post is here to offer them audio post sound.
"David Knauer and his team are the best in the business.  They have set me up, taught me everything I want to know about protools, engeneering and how to optimize / personalize my studio.  I recomend Audio Perception to everyone who is serious and passionate about their work." 
- Sophie B. Hawkins
David Baerwald - Artist / Songwriter / Producer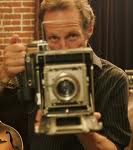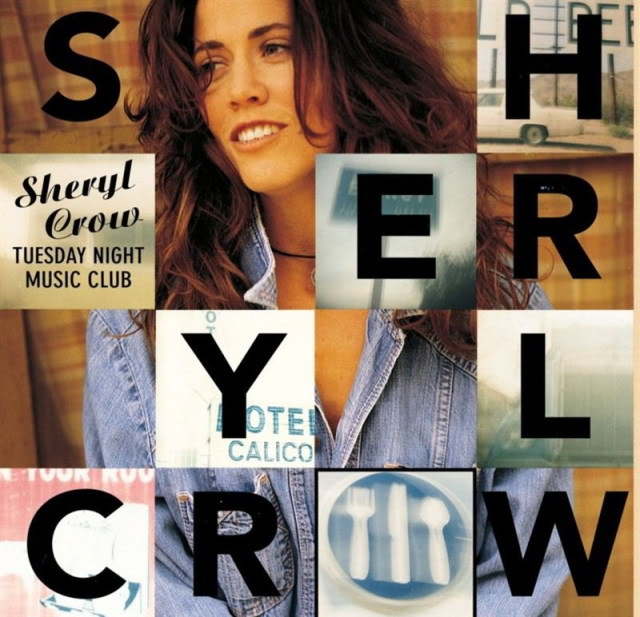 You wouldn't think that Sheryl Crow, Lifetime's Client List, ABC's October Road, Waylon Jennings, Bangles front woman Susanna Hoffs, the CW series Life Unexpected, country star LeeAnn Rimes, and Luciano Pavarotti would have anything in common, but they do, David Baerwald. David reaches out to touch many facets of the entertainment business as a songwriter, producer, musician, TV/film composer, and even an artist himself as a member of the group David and David. To keep up with the twists and turn of his career, David has called upon Audio Perception's Design and Consultation team twice to help him move his private writing and composing studio. Both times we had to create a plan to dismantle the old one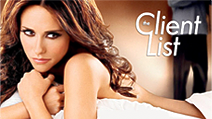 and create an efficient design for the new room. Working closely with our tech team we got the room moved safely both times, and we do all of David's general tech support allowing him to work problem free.
Mark Cross - TV and Film Composer / Mixer / Producer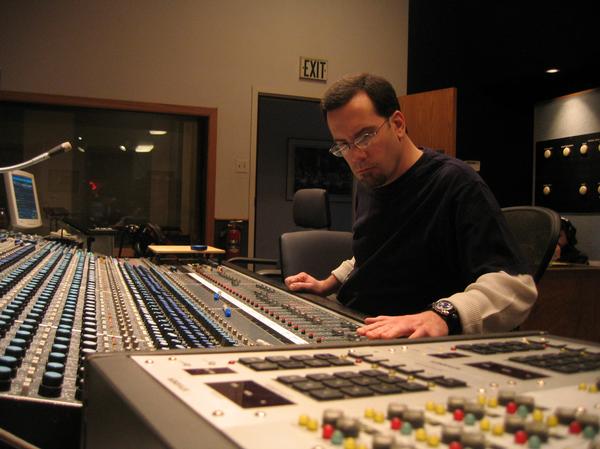 Mark Cross is a successful producer, composer, and mixer with an extensive discography in both film and television that spans over two decades. Mark is known for composing music for shows like Last Comic Standing and contributing music to American Idol, HBO's Curb Your Enthusiasm, Kathy Griffin's My Life on the D List (on Bravo), and Denise Richards's It's Complicated (on E!).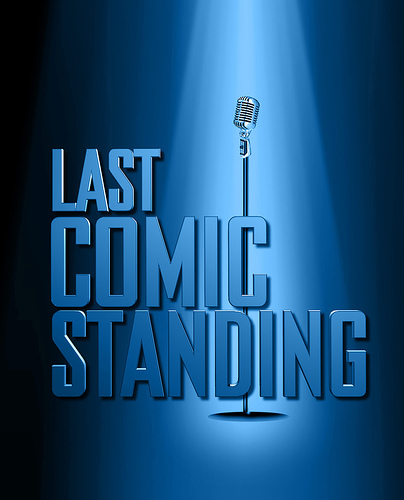 As an engineer, Mark has worked on numerous albums, film scores, and television episodes, including the Grammy-winning I Am Shelby Lynne, Randy Newman's Oscar-nominated and Grammy-winning CARS and Meet the Parents score and soundtracks. Other recent projects include scoring the award-winning short Undefended for the Directors Guild of America, working with James Newton Howard, Martin Davich, and Youssou N'Dour on the score for I Bring What I Love, and composing for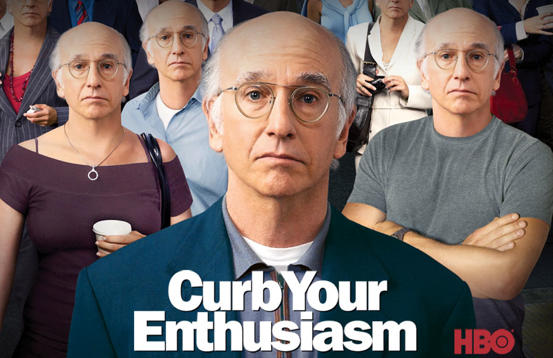 NASA and The X-Prize Foundation. Audio Perception Post worked with Mark on both the NASA and The X-Prize Foundation projects doing sound design and final mix. As with any busy composer, it's important to have a studio that he can count on. That's why he has been working with AP for over 15 years now. Our Design Team works in conjunction with our Tech Department to always be on top of Mark's private studio to make sure he has everything he needs to provide the highest quality music. Utilizing our Audio Engineering skills, Mark and AP's own David Knauer have been working together for almost 20 years as an engineering and mixing team. They collaborate on many area's of audio, including tracking live strings for shows like E.R. to recording and mixing music for TV, commercials, film, and album projects.
Danny Pelfrey - TV and Film Composer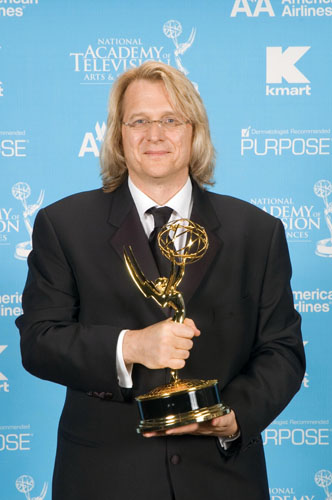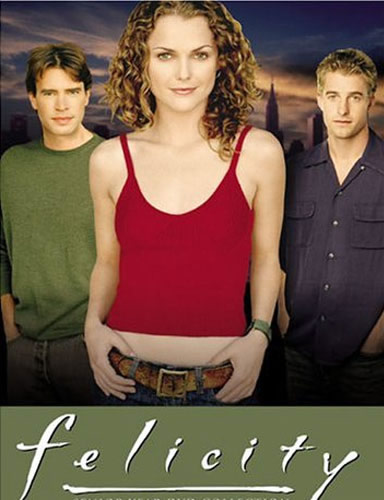 Award winning TV and Film composer Danny Pelfrey has been composing for over 20 years now. Some of his achievements include Emmy awards for Guiding Light in 2006 through 2009, and BMI TV Music Awards for Strong Medicine from 2003 through 2006. Danny has also scored on hit shows like Felicity, That's Life, American Dreams, Spin City and many other projects including interactive CD-ROM's for Star Trek and much more. Along with providing Danny regular tech support through Audio Perception's Tech Support department, our Design and Consultation team was called in to help Danny move his studio to a new location. We first had to dismantle the old one, pack it up safely to move,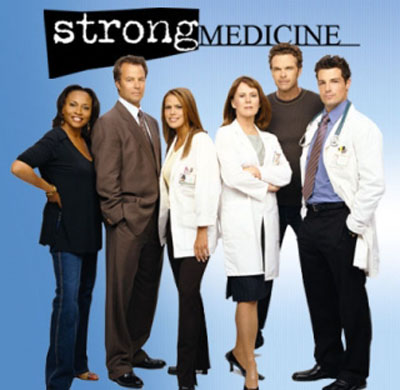 then travel with him to the new location for setup and reassembly. We also had to install all of Danny's computers and Digidesign HD audio interfaces in a newly built machine room to keep his control room quiet and cool.
"I just wanted to say a few words of thanks to the guys at Audio Perception. When I decided to consolidate, simplify, and re purpose a lot of my computers, I really needed some help. I got real lucky when I met these guys. They came in...." - Danny Pelfrey
Richard Marvin - TV and Film Composer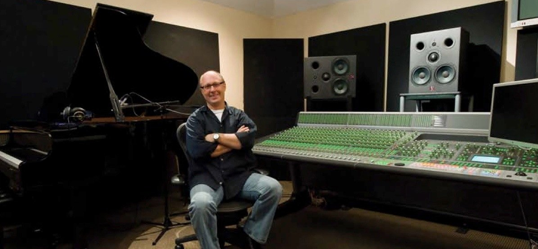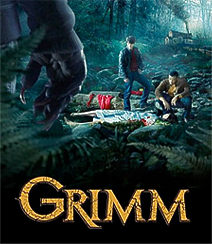 Richard Marvin is well known in the TV and film composing circles. Shows like Grimm, Without a Trace, Three Rivers, In Treatment, The O.C. and Six Feet Under keep him very busy. His hi-tech private studio needs to be cutting edge and ready for anything. Richard depends on Audio Perception's Design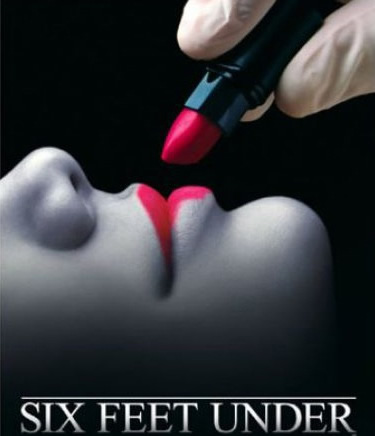 and Consultation division to help him stay up-to-date with the newest technology. Over the years Richard's studio has been growing to accommodate his work load. After years of adding new equipment into his machine room, he started to have problems with heat and organization. Recently, AP designed a new plan for his machine room and while he was on a break between shows, our tech team went in and gutted the room, added a few new large server type racks to organize all the equipment, and rewired the whole room. Now the machine room runs cooler and more efficiently, and getting to the equipment for regular tech service is much easier.
Josh Kramon - TV and Film Composer / Artist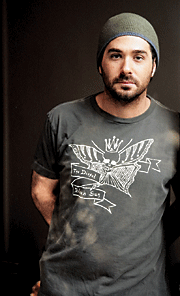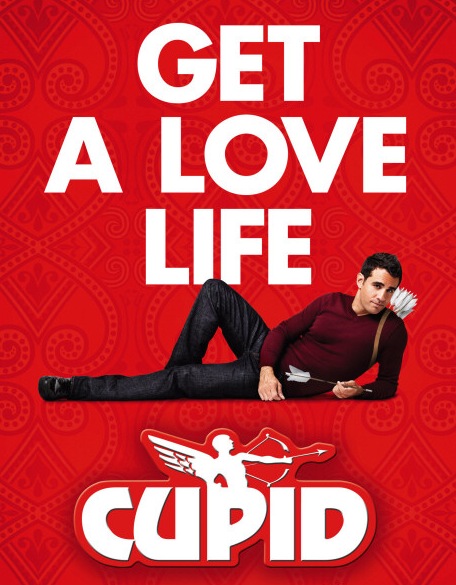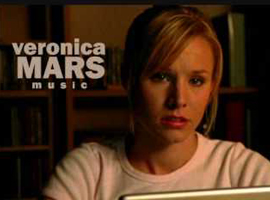 Audio Perception works with TV and film composer Josh Kramon to keep his studio running while he scores shows like Cupid, Big Shots and Party Down. When it was time to move his private studio to a new location, our Design and Consultation team stepped up and put together a plan to convert two rooms into a control room with an area to record live instruments, and a machine room to hold all the equipment and keep it cool and quiet. We designed and installed interior sound treatments, then had our Tech team integrate all of his equipment and wiring. In the studio Josh usually mixes his own scores, but over the years, in addition to doing tech support, our Engineering Division has helped out with mixing when Josh has had multiple shows going at once. We have mixed for him on shows like Veronica Mars, Kevin Hill and Life As We Know It.
"David and Jason at Audio Perception have been an indispensable part of my studio running smoothly.  I couldn't get by without them.  Whether it's studio design, solving equipment problems or mixing, these guys always find solutions and always have a great attitude." - Josh Kramon
Chris Tyng - TV and Film Composer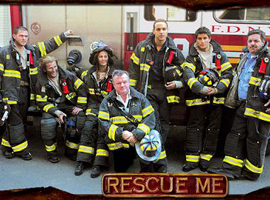 Veteran TV and film composer Chris Tyng is known for his work on Futurama, Knight Rider, The O.C., Rescue Me and many many more. A few years ago, he decided to close his Los Angeles based commercial studio and build a new private one from the ground up. This new studio would be a cutting edge technical marvel with one feature like no other studio. Since Chris is a composer that does his own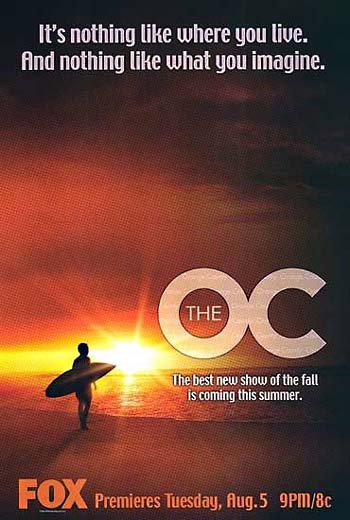 mixing and engineering, his dilemma has always been whether to have his extensive writing rig at the front of the room, or to have his Digidesign ProTools controller facing towards the speakers. In previous studios, he had to make a choice and stand by it. In the new studio, Chris worked with Audio Perception's Design and Consultation group to figure out a solution that would work in both situations. The result was a recessed 14 foot diameter platform in the middle of the control room floor that turned. This allows Chris to face either part of his setup forward depending on if he is composing or mixing. In addition to designing the wiring for a floor that turns in a circle, AP designed and wired the complete 6 room facility including a huge machine room with over 20 computers and custom patch panels all over the studio. Click "here" to view more pictures of the studio in our "Photos" section.
Immediate Music - Original Music for TV and Film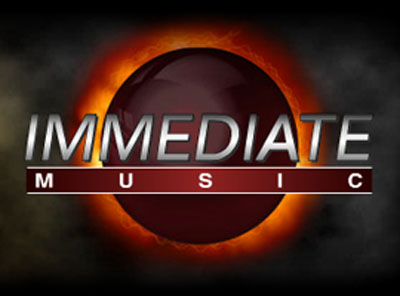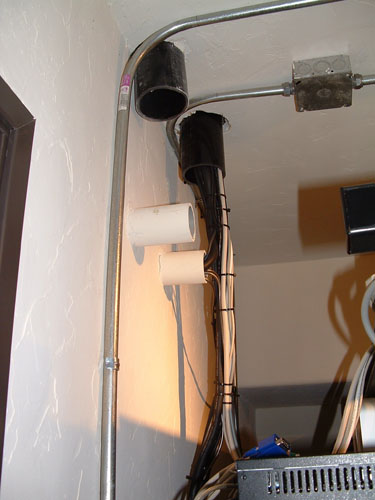 Although Immediate Music has a world class studio in Santa Monica CA, owner Jeff Fayman enjoys the connivence of also being able to work from his home studio. Since Jeff's control room would now be an extra room in his house, space was limited, so we had to come up with a plan to maximize the writing area and still house all the equipment he needs for composing music. Audio Perception's Design and Consultation team worked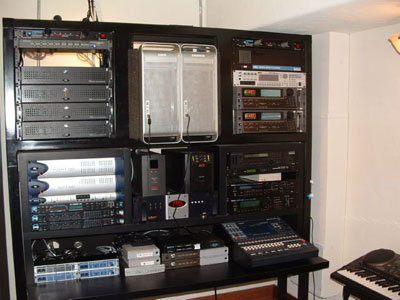 with Jeff to layout a plan to utilize a storage room underneath the studio room as a machine room and run all the cables through access pipes in the floor. We had to extend video, computer and audio cabling through the floor to connect with multiple windows and Mac computers, hardware keyboards, audio interface, and other equipment below. You can see more photos by choosing "Machine Rooms" in our "Photos" section.
Post Modern Group - Video Production / Post Production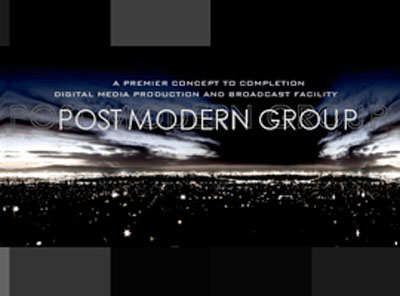 As Orange County's premier HD video production and post production shop, Post Modern Group's projects range from high-end editorial for TV commercials, music videos, TV shows and feature films, Blu-ray© production of the latest home video releases, live news broadcasts and multi-language media for use in airline in-flight entertainment systems, as well as infomercials and corporate work. Their clientele includes major Hollywood studios, distributors and advertising agencies, Federal and local government entities, and Fortune 500 corporations, as well as airlines and cruise lines worldwide. Headquartered south of Los Angeles in Orange County,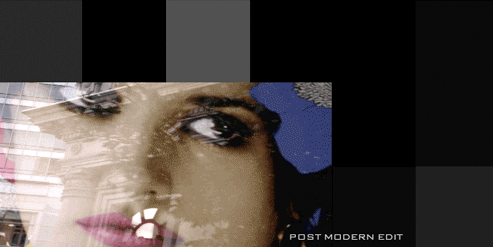 PMG has offices in Burbank, Irvine, Las Vegas and London. Audio Perception's Design and Consultation division has been working with PMG to completely redesign and update their audio post production sound studio in the Orange County office. You can read more about what we are doing in our "News" section by clicking "here" to read the article.
Lussier - Entertainment Marketing Agency

Lussier is a full service entertainment marketing agency who's scope of work ranges from on-air, online, and radio production to print and viral marketing. They are known for their excellence in all phases of the production in which they create, write, shoot, edit, produce, and finish all in house. Their projects include campaigns for drama's, alternative and comedy launch campaigns, movie campaigns, episodics, main titles, home entertainment spots, and original content for the internet. Audio Perception has had a long history of working with Lussier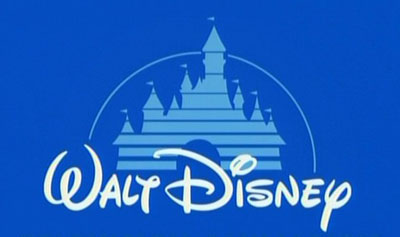 with all four of our departments. Over the years, our Design and Consultation group has planned and installed two composing rooms, a radio production studio, and a audio post for TV mix room. Our Tech team provides service and support
for Protools systems, servers, network issues, PC and Apple office computers, and fixing just about anything that breaks. Last, Lussier has also been working with the engineers from our Audio and Post groups for over 10 years on all kinds of projects from recording live strings for a Super Bowl half time commercial, to helping their composers get better mixes from their equipment.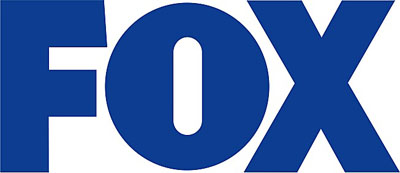 We have also worked as part time and full time mixers in the audio post sound studio we designed and built, mixing on projects for ABC, Disney, Lifetime, NBC, Sony, Spike, TNT and USA.
Our Design / Consultation clients have a very broad array of needs. Requests range from designing and building a full studio from the ground up like we did for Josie Cotton's Kitten Robot Studios, or a huge custom designed and installed wiring job like the ones we did for Chris Tyng and Post Modern Group, to less complex jobs like laying out a machine room for Immediate Music's Jeff Fayman or providing VKLA's clients with support. Click on the left side to see more, or Click "here" to see our Design services.
Click on a picture below to see more about our clients