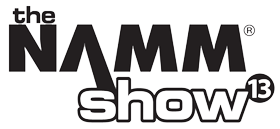 Where else can you and 95,000 other music enthusiasts and professionals all meet in a cozy 518,000 square feet? Why, none other than the 2013 NAMM Show! The 2013 event was bristling with activity. Featuring musical instruments from all over the world to be seen and played, incredible celebrity performances filling the daily calendar, and everything from suit and tie wearing piano manufacturers to spiky, purple haired punk rock guitar salesmen, the show is always an experience. Audio Perception was there all four days, keeping up to date with new equipment and software, visiting with old friends and contacts, and making new ones. Radial Engineering, one of the brands we carry, had some great new products at the show. Radial showed its new Voco-Loco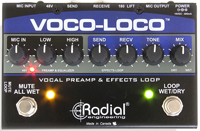 , a microphone preamp in a floor box that lets you add guitar effects pedals to a live vocal performance. The effects loop can be bypassed via a foot switch. The Cherry Picker preamp selector is another new product from Radial. It is a one input to four output switch, offering audio engineers the ability to quickly patch a single microphone through to one of four selectable mic preamp destinations. Also new from Radial is the Cherry Picker's sibling, the Gold Digger.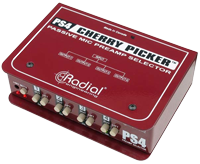 A four input by one output box that allows you to quickly select which of the four outputs that the single input will feed. Radial always provides a great array of Swiss-army-knife audio products.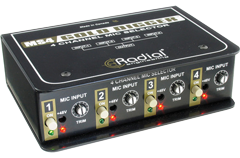 Another manufacturer we carry, Primacoustic, announced that their long awaited paintable sound panels are ready to begin shipping. This technology allows for creative and artful color coordination of panels to the look and color of the install location. All in all, 2013 was another incredible NAMM show.