AP, JSX Audio and Vintage King make a great team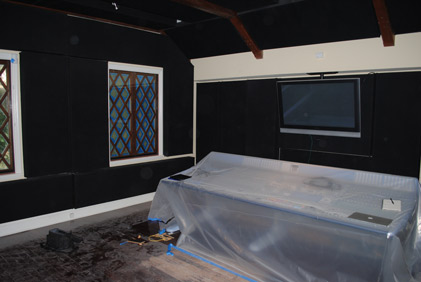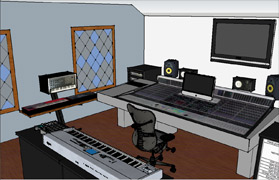 When Canadian based writer/producer super duo Van Howes, (Brian Howes and Jay Van Poederooyen) recently relocated to Los Angeles, they turned to Vintage King LA to help equip their new studio. Soon came the inevitable question, who's going to hook all this gear up. VKLA's Jeff Ehrenberg asked Audio Perception to come in and work with Brian and Jay to create their dream studio. Starting while they were still in Canada, AP's David Knauer created a 3D rendering of the studio with all of new equipment mixed together with all of the vintage gear Van Howes would be bring with them. Working off of that, we installed 4 patch bays and all new custom wiring for the whole studio. The last piece of the puzzle came together by calling in Jerry Stecking of JSK Audio. In addition to building a large isolation room to record in, Jerry did a complete acoustic make over on the control room. He reconfigured the sound control devices that were already present, installed his own bass traps and a very unique clear plexiglass diffuser that retains the incredible view through glass windows that line the rear wall. With credits from artists such as Avril Lavigne, Hinder, Daughtry, David Cook, Puddle of Mudd, Boys Like Girls, Simple Plan, and Hedley under their belts, Van Howes now have an LA studio to create a new flow of hits from.

See the 3D drawings "here" and check back for final pictures coming soon.