Randy Goodrum - Upgrades to new MacPro and Logic Pro X

"Bluer than blue, sadder than sad, you're the only life this empty room has ever had. Life without you is gonna be, bluer than blue." Or how about "Yeah it's sad to belong to someone else, when the right one comes along." Just a sampling of lyrics from singer, songwriter Randy Goodrum. With a knack for crafting beautiful melodies and poignant lyrics, Randy has been writing great songs for decades. Diverse artists like Anne Murray, Michael Johnson, England Dan and John Ford Coley, Chaka Khan, Tammy Wynette, Patti Austin, Gladys Knight, Reba McEntire, Alabama, Judy Collins, Ray Charles, and many, many more have recorded his songs. Randy has also collaborated with artists and groups like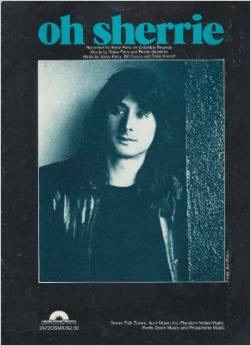 Steve Perry, Toto and El DeBarge. In addition, Randy is an artist in his own right and releases his own work from time to time.
Randy has been creating music with Logic Pro for many, many years, and he was finally ready for a major upgrade from his old aluminum MacPro tower. Before proceeding with the upgrade to a new MacPro cylinder model, Randy was in need of some guidance and assistance with all the steps necessary to get the new system up and running as smoothly as possible. To that end, Audio Perception's Jason Atkinson assisted Randy via email and phone, making suggestions and answering questions in detail. Randy was unsure of what all would be needed for the upgrade, as well as what he would continue on with that was currently in use. Aside from the new MacPro he wanted, we discussed what audio hardware would be best to use and how to best utilize all the drives currently in his older MacPro computer. For audio hardware, he'd been using an Apogee Rosetta 800 and a Symphony PCI card. The Rosetta 800 is still an excellent audio interface and converter, he just needed to get an Apogee Symphony 64 Thunderbridge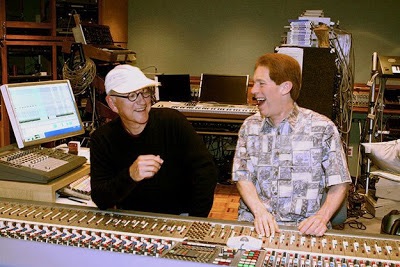 to continue using it with his new MacPro. A perfect solution since the Rosetta 800 was already well integrated into his studio environment and patch bays. We discussed data migration from his old Mac to the new MacPro using the Apple Migration Assistant, as well as best data backup practices and Thunderbolt connections and daisy-chaining. In addition, we also discussed options for the continued use of the four drives currently residing in his old aluminum MacPro.

(Go here for our recommendation on a SATA to Thunderbolt multi-drive chassis solution)
With the help of our email and phone correspondence, Randy was able to get his new MacPro up and running on his own. Thrilled with the new setup, Randy is back to work crafting more incredible songs.
RandyGoodrum.com
Randy Goodrum - wiki
Songs written by Randy Goodrum - wiki