Trevor Wayne Howard Primacoustic Install
Busy TV music composer, Trevor Wayne Howard, needed a new space to work in, so he enlisted the help of Audio Perception to get things done right. Trevor first met the AP crew at a Society of Composers & Lyricists event we co-hosted back in 2011.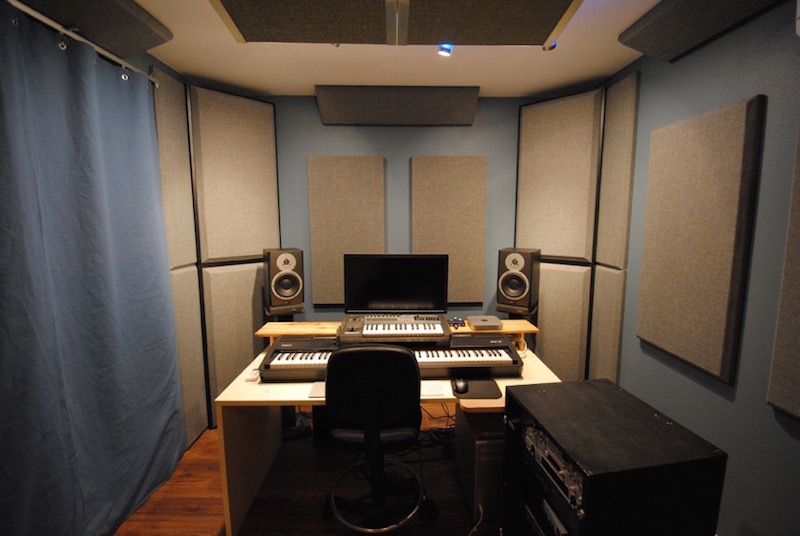 Trevor's work can be heard on shows like Drop Dead Diva, The Event, Men in Trees, Bones, Judging Amy, and many more. Recently, he has been busy working on a few new projects and needed a better space to work than the room he was in. What Trevor needed to take his work to the next level was a more accurate acoustic environment and an interior look he would be proud of when clients came in.
Trevor built a room out and called us in to treat it. The room was a standard rectangle room with drywall walls and ceiling and a wood floor. As you can imagine, a space like this needs careful treatment to assure that the reflections are tamed while being careful not to make it too dead. We first designed the treatments, based around Primacoustic products, in a 3D program so Trevor could see the layout before we moved forward. After we got the go-ahead to start, we installed broad band absorbers of various thicknesses, as well as bass traps, diffusers, and a ceiling cloud.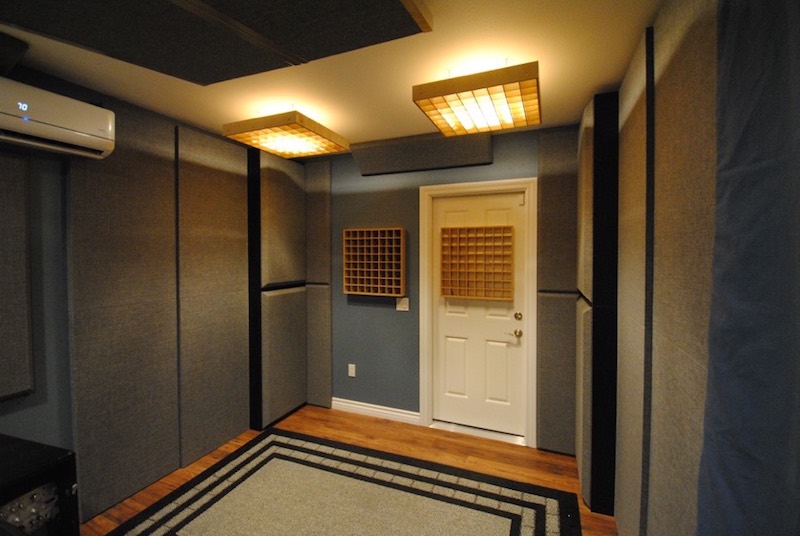 With all of the products in place, we tuned the room to make sure his mixes were accurate and clear.
Trevor is now working every day in the new space and is thrilled with the results. You can see a great video of the install as it progressed and view more photos of the completed project here.