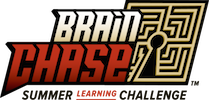 Brain Chase is a five-week online summer learning challenge for 2nd–8th graders that unfolds as a treasure hunt worthy of any detective. Based on a series of animated shorts, the educational challenge will culminate in a $10,000 cash prize! Kids complete an hour of daily learning activities through their curriculum partners to unlock animated episodes of an original adventure story. The episodes contain clues to the hidden resting place of a mysterious golden mechanism buried somewhere in the world, inside is a key to a safety deposit box holding a $10,000 cash prize.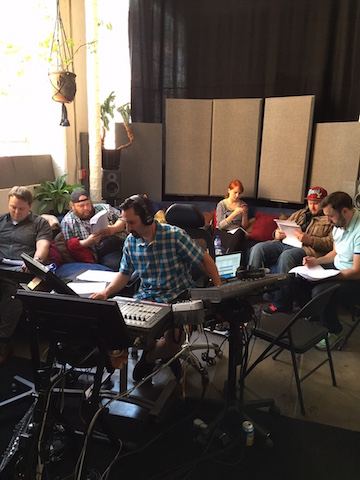 Be the first to pinpoint the treasure's location, and you'll soon be boarding a flight to that destination where you'll dig it up for yourself!
Brain Chase's creator, Allan Staker, contacted Audio Perception Post to record the voiceover for two of the main characters in his online adventure story, Mae Merriweather and Tate Grayson. The VO was recorded by our associate Tad Chamberlain at the AP studio in Downtown Los Angeles. The voices were first demoed back in February of this year, with the final audio recorded over 10 hrs. As with most animations, the animators will take the edited and completed audio and design the visuals around that. You can view some of the work in the video below.
"Brain Chase began as a simple conversation between two parents" says Heather and Allan Staker, the creators. "We set out to design a program that would keep our own five children sharp over the summer, but then we decided it would be a lot more fun to involve the entire world. Now our mission is to enrich children everywhere, one global summer treasure hunt at a time. Ever since we launched Brain Chase in 2013, we've loved planning adventures for Mae Merriweather and her friends, traveling the globe to bury treasures and hearing from the kids who have entered school in the fall fresh and confident thanks to Brain Chase! Staying sharp over the summer takes honest hard work. But we also believe that a little effort can go a long way. We believe that summer educational activities should be fun. We think there's something magical about animations, decoder rings, exotic travel, hidden clues, and buried treasure."