AES Comes Back to Los Angeles!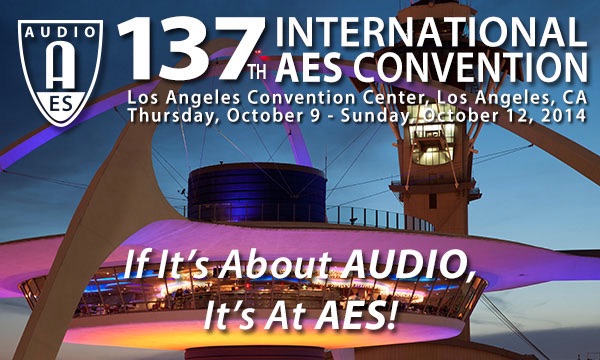 It's October again in the City of Angels and we've survived the long dog days of summer. With fall comes cooler weather and the 2014 Audio Engineering Society Convention. We at Audio Perception have been looking forward to both. It's been 12 years since L.A. last hosted the AES Show, which was held at the Downtown L.A. Convention Center, Oct. 9th through the 12th. The AES show is four days of manufacturers and developers meeting under one big roof to discuss and debate the current and future status of the audio industry and to show off new gear. There were many notable events and highlights of the 2014 AES show. One such highlight was legendary producer and engineer Alan Parsons' keynote address during the Opening Ceremonies, discussing the future of High Resolution Audio (should that be capitalized??). Another highlight was AES Raw Tracks, featuring discussions about legendary artists and songs with the engineers involved, including Fleetwood Mac Rumours (Ken Caillat - engineer), David Bowie (Ken Scott - engineer), Beach Boys Pet Sounds (Mark Linett - engineer), and The Red Hot Chili Peppers (Andrew Scheps - engineer). And yet another highlight, Chicks in the Mix, was an all-female panel discussing the female experience in the music business, moderated by Chris Lord-Alge and featuring Lisa Loeb (singer/songwriter), Amy Burr (Larrabee Studios Manager), Emily Lazar (singer for September Mourning),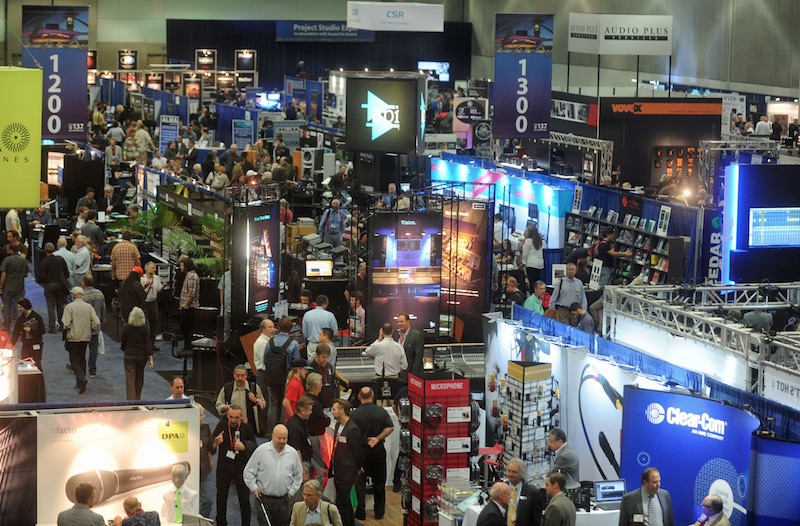 Marcella Aracia (recording and mixing engineer), and Brenda Russell (singer/songwriter). This is only a small sampling of the incredible variety of panels and discussions at the convention.
Notable product introductions at the 2014 AES Convention include the Avid S3, a more compact, lower-priced control surface based on the S6 technology. The S3 provides users with the versatility, efficiency and accelerated workflow required to deliver projects on time in high-demand production environments, all in a compact and affordable package. Universal Audio unveiled the new UAD-2 Satellite Thunderbolt DSP accelerators. Designed to harness the high-speed bandwidth of the Thunderbolt specification, these compact DSP boxes are offered in QUAD and OCTO models, to greatly enhance mixing on Thunderbolt equipped desktop and laptop computers. Solid State Logic introduced the XL-Desk (a pedigree of the larger format AWS consoles), a mid-scale, compact form, analog mixing desk and DAW controller.

The XL-Desk is a 24 x 8 analog mixer with up to 40 inputs of analog summing and 18 slots of 500 series expandability, at a more affordable price point. There were many more product introductions, too numerous to mention here. You can find out more at the AES website.
All in all, the 2014 Audio Engineering Society Convention in Los Angeles was a big success. It was great seeing old friends and meeting new ones and taking in the event and learning many new things about the ever changing audio industry and the people that inhabit it.