Steve Angello Sets Up A New Writing Room in Los Angeles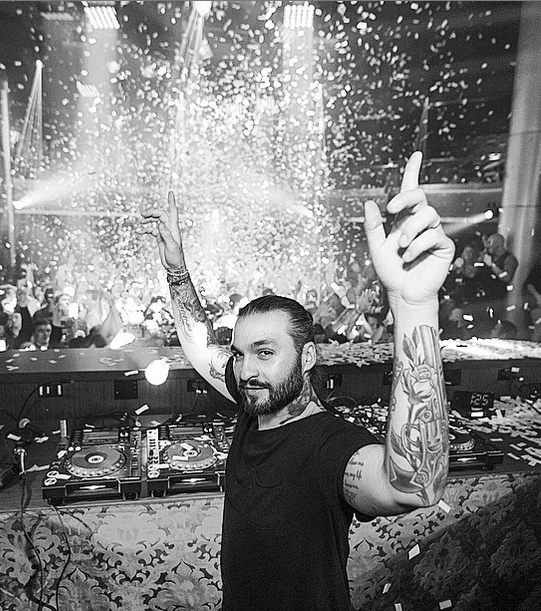 Hailing from Stockholm, Sweden, Steve Angello is one of the hottest DJs touring throughout the world. Steve's style, a mixture of house music infused with an epic, almost orchestral intensity, has been bringing stadium crowds to their feet, on sold out show after sold out show. In addition to his DJ'ing success, Steve is also owner and founder of Size Records. Established in 2003, Size Records has an impressive roster of artists and releases in the EDM/DJ genre.
When Steve decided to setup shop in the States, he needed a writing and production room in Los Angeles. Audio Perception's Jason Atkinson was brought in to handle all the gear wiring and integration. With Apple's Logic Pro as the primary DAW, the studio centers around The Box from API, which handles summing for the room. A Universal Audio Apollo 16 handles the Audio I/O for the Apple MacBookPro laptop that Steve primarily uses. Additional outboard gear includes a Chandler Curve Bender EQ, an Evol Audio Fucifier, a Solid State Logic XLogic G Series compressor, an API 5500 stereo EQ and an API 2500 stereo compressor, a Neve 8803 stereo EQ, and finally a Universal Audio 710 Twin-Finity microphone preamp as the main input device. All the gear was laid out and wired into two 96 point TT patch bays.
With the new writing room up and running in Los Angeles, Steve is busy creating more incredible music for his millions of fans. Be sure to catch Steve in concert if you get the chance.
http://steveangello.com
https://soundcloud.com/steveangello
https://soundcloud.com/sizerecords
https://twitter.com/steveangello
https://www.youtube.com/steveangello
https://instagram.com/steveangello