Matt Sorum gets a new Pro Tools setup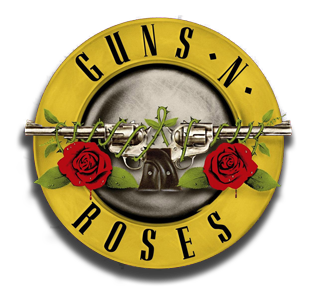 What do Guns N' Roses, Y Can't Tori Read, The Cult and Velvet Revolver have in common? The very talented Matt Sorum! An excellent drummer and percussionist, Matt has had a long career in the music industry. Matt's newest project is Fierce Joy, with a new album called Stratosphere. Check out "Lady of the Stone" and "The Wild Ones" from the new record. The band, Kings of Chaos, which is one of his other side music projects, is a touring band that performs the songs of Aerosmith, Guns 'N Roses, ZZ Top, Cheap Trick, Extreme, and more. Members include Matt, Billy Gibbons (ZZ Top), Robin Zander (Cheap Trick), Nuno Bettencourt (Extreme), Duff McKagan and Gilby Clarke (Guns N' Roses).
Matt also has a private recording studio called Drac Studios. A wide variety of artists and musicians have recorded there, including Velvet Revolver, Manhattan Transfer, Macy Gray, Dave Navarro, Billy Idol and many more. The center piece of the studio is a vintage Trident 80C analog mixing console. In addition to the vintage console, the studio boasts a nice selection of outboard gear including Telefunken mics, Gretsch drums, Zildjian cymbals, and many guitar amps from Marshall, Fender, Ampeg, Vox, Orange, Gibson, Silvertone and Magnatone. Matt also runs Pro Tools HD and had been using a Mac G5 for many years. While a lot of great music was recorded on the old computer, the studio was in real need of more CPU speed, so he called Audio Perception looking for assistance. AP setup Matt with a MacPro, Digidesign HD3 and Pro Tools 10 HD. We got the new computer up and running and integrated into the studio, and now Matt and his engineer, Alex Torodov, are thrilled with the speed and power of the new setup.
In addition to making records and touring, Matt is also very active with various charitable organizations and animal welfare groups. He is the founder of Adopt the Arts, an organization that supports music and the arts in school programs. He's also an Ambassador for IFAW, an animal rescue group. Needless to say, he's very passionate about helping others, whether they walk on two legs, or four. Check out the organizations that mean so much to Matt below.
www.mattsorum.tv
www.kingsofchaosband.com - Founder
www.adoptthearts.org - Founder
www.dolphinproject.net - Ambassador
www.animalsasia.org - US Ambassador
www.ifaw.org - Ambassador