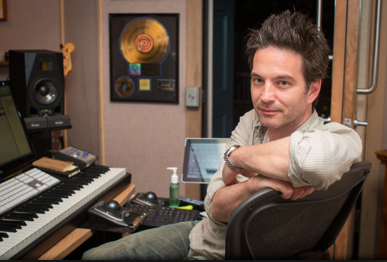 Songwriter, guitarist, producer and founding member of the band Tonic, Jeff Russo has had a very successful music
career for the past 20 years. in 2009, Jeff added composer to his list of talents. Starting with "The Unusuals" in 2009, he's been consistently busy composing for film and tv projects since then. His latest composing work is on the critically acclaimed television series Fargo, on FX. Jeff's Fargo score was nominated for an Emmy.
Jeff was looking to do some upgrades his studio, which included a reworking of his machine room, a new mixing console, new furniture for the console and his writing position, and new flooring.
The first portion of the upgrade was the machine room. The plan was to eliminate two flight case racks, and replace them with tall, open server racks. That was a two day process, and it really opened up the machine room, helping to keep the gear cooler overall.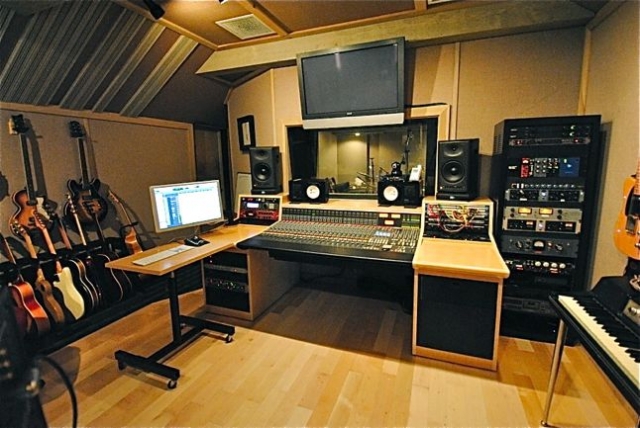 The second step was flooring. Jeff had to completely clear out his control room. The new wood flooring was laid in a day. The wood coloring matches the wood that will be used on the new desk.
The third was adding a custom designed desk for Jeff's new Solid State Logic AWS 948 console, and new wiring and patch bays . Audio Perception's David Knauer designed the desk along the lines of desks he designed for the Conservatory or Recording Arts and Sciences.
The final step is the new desk for his composing station, which is back about 10 feet from the SSL AWS 948 and desk. The composing station desk.
More photos here: http://audioperception.com/photos/studio-installs/jeff-russo