Josh Kramon, Scoring the Veronica Mars Feature Film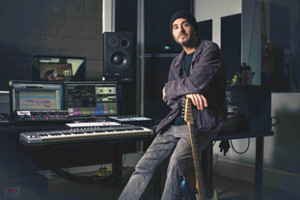 If you're a fan of the television series Veronica Mars, you'll soon have your VM fix satiated with the upcoming feature film. The whole cast is back, as well as music composer, Josh Kramon. He had begun work on the feature film score in a temporary studio location, while his home and studio were being completely remodeled. Right in the middle of the VM score at his temporary studio location, it was time to move Josh back into his newly remodeled home, and into his brand new studio above the garage.

For the studio move, work on the score had to cease for a few weeks. Prior to the move, Audio Perception consulted with Josh on what new cabling would be necessary, what existing cable could be used, and on mic/headphone panels and sound control treatments. The studio includes a large control room, a roomy studio booth, and a machine room.

Once consulting and planning had begun, the next step was to plan and initiate equipment transport to the new studio. With a crew of three and a U-Haul cargo van, we successfully moved all the studio gear, instruments, computers, etc., back to the newly remodeled studio.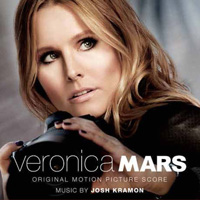 Next we went to work on wiring, which included custom mic/headphone wall panels, and a custom cable conduit that AP's Craig Martin built into the ceiling of the garage, so that cables could be cleanly run between the machine room, control room, and booth. Holes had to be drilled through the floor down into the garage where the conduit resides. There are always design challenges that must be overcome in these situations. With this solution implemented and working, we got busy running all the necessary cabling.

With the wiring mostly complete, it was time to move all the gear into place for both the control room and the machine room. Once we had all the gear in place, we had to assess the power scheme, including what would be on battery backup.

With all the gear in place, up and running, it was time to assess the control room acoustics by taking the proper measurements. These measurements are necessary to determine the appropriate acoustic materials needed to compensate for any acoustic problems the testing reveals. Armed with the results of the control sound measurements, AP's David Knauer went to work on designing the appropriate acoustic treatments that stay within the available budget, yet provide the most effective results.

With the sound treatment design completed, and all necessary acoustic treatment products ordered and now delivered, Craig went to work hanging all the material as per the design by David. Sound treatments were completed within a few days.

And finally, with all aspects of the installation now complete, and the studio fully functional in the newly designed space, Josh was able to get back to work finishing the score for the highly anticipated Veronica Mars feature film.
You can learn more about Josh here:
http://wmeclients.com/mvm/composer/josh-kramon
http://www.imdb.com/name/nm0469725/
https://www.facebook.com/pages/Josh-Kramon/188919359299
http://www.marsinvestigations.net/interviews/joshkramon1.php