Setup and rewire the demo summing station.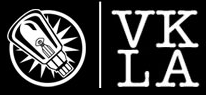 Since opening up June of 2012, the Los Angeles Vintage King (VKLA) location has been providing a unique, boutique shopping experience to a wide array of music professionals. By appointment only, VKLA offers up an incredible assortment of high-end audio gear that you can come in and try out with the assistance of one of their very knowledgeable salesmen. To provide that service, the folks at VKLA spent a considerable amount of time setting up themed, flexible demo stations. Audio Perception was brought in to assist with various demo stations, including the Summing Demo Station. The Summing Demo consisted of an iMac, running Avid's Pro Tools software, along with an Antelope Orion 32 audio interface, which was used to send groupings of 8 analog outputs to various analog summing devices. The brainchild of VKLA West Coast Sales Manager, Jeffrey Ehrenberg, the Summing Demo solution would be an efficient and elegant way to compare summing between various solutions. While the experienced sales staff at VKLA is capable of wiring up the Summing Demo Station, their time is better spent selling, so AP was hired to take care of it. The Summing Demo setup consists of three patch bays, and utilizes half-normals and 32 TT patch cables to continually send four banks of 8 audio channels to 8 summing devices. The half-normals and the 32 TT patch cables provided the split necessary to get 32 outputs into 64 inputs. Then the stereo summed outputs from all of the summing devices were normalled, via the patch bay, into a Coleman MS8A switcher (8 switchable stereo source inputs, 1 stereo out with volume). This setup allows you to play the same eight channels of test audio out of the four analog banks on the Orion 32, which automatically get sent to eight summing devices, and finally you can quickly and easily compare the resulting summing quality with the push of a button on the Colman switcher. There are four additional summing boxes (12 total), but up to eight can be fed 8 channels simultaneously. The summing devices include: SSL X-Desk, Neve 8816, Shadow Hills Equinox, Dangerous D-Box, Tube-Tech SSA-2B, Great River MixMaster 20, Burl B32, Analogue ToneBuss, Inward Connections Mix 690, Rupert Neve 059 Satellite, Phoenix Audio Nicerizer, and the Folcrom RMS216.
With the Summing Demo Station setup and operational, customers now have a hassle free way to easily audition every summing device at that station. It's a great idea, and a great way to sell these products.