Audio Engineering Clients
Engineering and Audio Support Services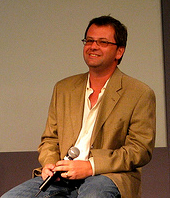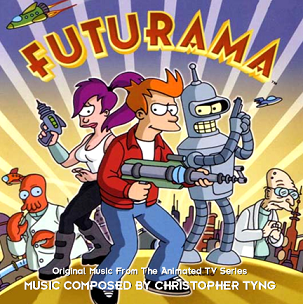 Over the years, Audio Perception's engineering department has taken on many roles. There is a lot of crossing the border between engineer and tech. Most modern studios are a complex meld of computers, analog equipment and a lot of technology. With this in mind, all of our engineer's also have a background in studio tech. This allows us to provide our clients with a unique service, Audio Support. Take Futurama for example, Audio Perception was hired by composer Christopher Tyng to record and mix songs for the show as well as prep all of the dialog, effect and music elements for the final dub. We also acted as service tech for the dub stage making sure the show got mixed without any interruptions.
Lao Tizer - Keyboardist and recording artist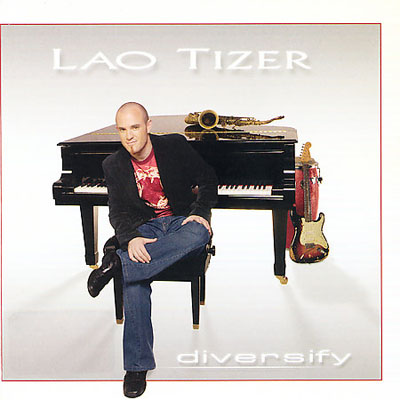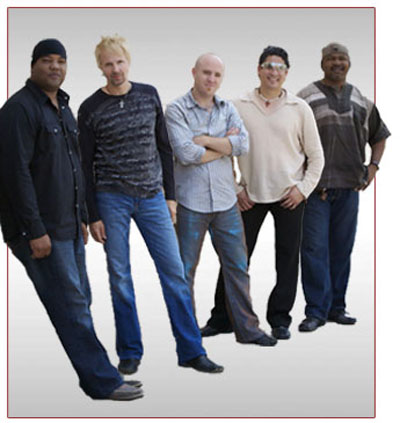 Keyboardist and recording artist Lao Tizer captivates audiences of all ages and musical tastes. Lao has been proclaimed "an independent artist with all the right moves" and "a torchbearer for the new generation of contemporary jazz." His recordings have sold over 90,000 copies, charted and received acclaim in the industry's most respected publications and his music can be heard on radio and television airwaves worldwide. Audio Perception's David Knauer has worked with Lao for years now helping out with various audio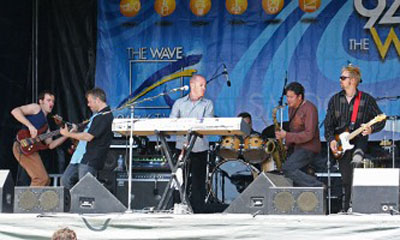 engineering duties and tech support. A few of the projects include mixing music tracks along side producer Jeff Kollman on Lao's Diversify CD and the full design, authoring, and audio mixing for a Lao Tizer promotional DVD.
Leigh Jones - Peak Recording Artist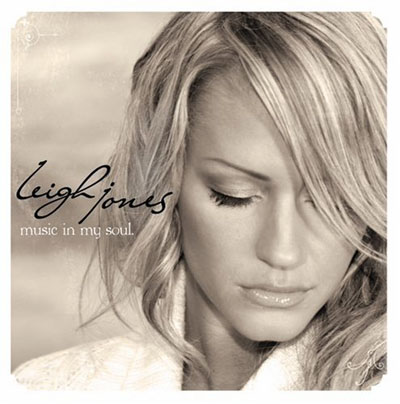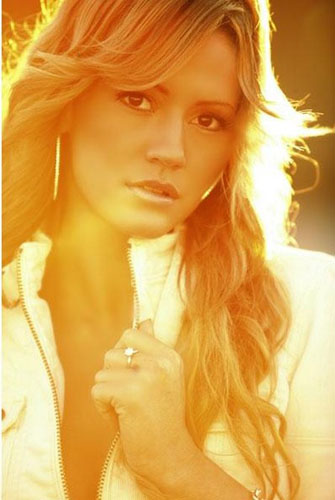 It's not Motown, but it does have songs produced by Berry Gordy, working in conjunction with his son Kerry, the project's producer. Leigh Jones's Music In My Soul gave us a chance to work with the Gordy's, as we recorded and mixed 4 songs on the CD. Audio Perception has been working with Kerry for over a decade now as audio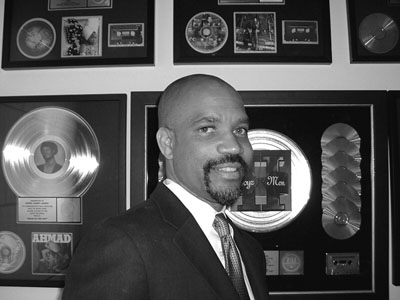 engineers and doing tech support through our AP Tech Support team. On the Leigh project we recorded vocals, live drums and guitars, tracked all the MIDI instruments, and mixed. We also worked with our associate Carl McGregor co-produceding two of the tracks. You can hear some of AP's work with Carl in our "Media" section under "Mixing" and "Library Music" including Words You Never Say, from the Leigh Jones CD, along with a bonus track named Before The Dawn.
Tyler Hilton - Warner Bros. Recording Artist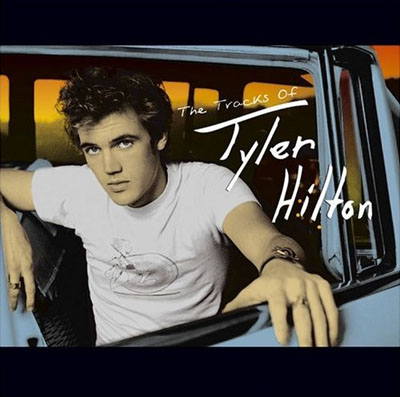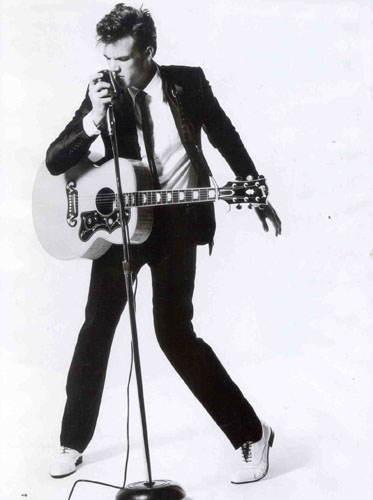 Warrner Bros. recording artist Tyler Hilton has had a successful career in both music and film. With two hit albums out already, and a new CD releasing later this year, I'd say he has music covered. And his 3 year staring role on the CW's hit One Tree Hill, along with movie roles like playing Elvis Presley in Walk the Line, show that Tyler's acting career is just beginning. His CD release, The Tracks of Tyler Hilton, was a great opportunity for us to work in the studio with a handful of legends. First, Audio Perception's David Knauer was asked to work with veteran producer Geza X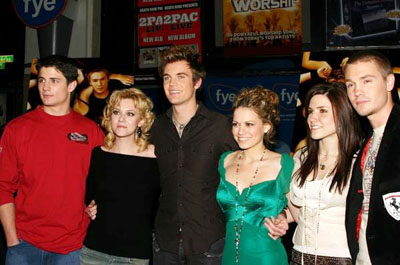 as his engineer during the tracking of drums, bass and guitars for three songs. Speaking of drumming, Geza hired studio guru Josh Freese to lay down some great grooves. If you don't know Josh's name, you have heard him play. Just a few clients off of his incredible list are Weezer, Katy Perry, Guns and Roses, NIN, A Perfect Circle, The Vandals, Miley Cyrus, Sting, The Offspring, Avril Lavigne, Devo, The Dixie Chicks and so many more. The trio of legends was topped off by both Chris and Tom Lord-Alge each mixing songs. You can see the video for When it Comes in our "Media" section.
Frank Simes - Music Director for The Who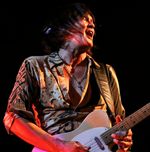 Grammy-nominated and platinum record-awarded musician Frank Simes is one of the busiest in the business. As well as a successful composer and songwriter in his own right, Frank is in demand for session work, touring and as a Music Director. For over the past two decades, Frank has worked with legendary artists including Roger Daltry and The Who, Rod Stewart, Don Henley, Timothy B. Schmidt, Mick Jagger, Stevie Nicks, David Lee Roth, and more. You'll also find many of Frank's compositions in a myriad of television shows, including The Sopranos, Friends, Sex and the City, Mad About You, King of the Hill, Buffy The Vampire Slayer and countless others. When it became apparent that Frank was the perfect choice for Music Director of The Who's 2012-2013 Quadrophenia tour, there was no time to waste. Frank called on Audio Perception's Jason Atkinson to assist with many audio related tasks. We had to create custom sample libraries for the Kurzweil PC3K 88 note keyboard. Frank wanted to play certain brass parts from the original Quadrophenia album tracks, note by note, in multiple keys, and have them all organized and mapped in the user RAM area of the PC3K. That task alone took several weeks to complete. There were also other Pro Tools sessions to sort through with certain elements that would be locked to picture, including a live bass guitar solo from John Entwistle. That solo had to be tempo corrected in order to lock sound and video to a click for Zak Starkey (son of Ringo Starr) to play along with. In addition to audio engineering support, Frank also counts on the knowledge and experience of Audio Perception for all of his technical support needs.
Beyond - Custom Music Library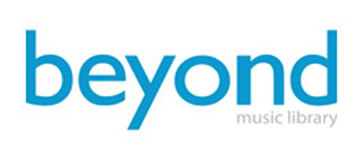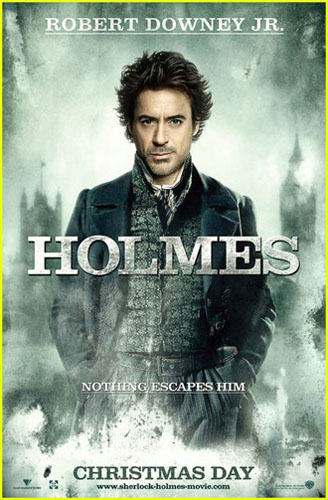 Unless you live in a cave, at the top of a mountain, on a deserted island, you will hear music from the Beyond Music library every day. Their client list is massive and includes commercials (AT&T, BMW, Jack in the Box, Subway, T-Mobile & Dodge), TV shows (American Idol, SNL & Boston Legal) and movie trailers (Robin Hood, Up in the Air, & Wall-E). Beyond's catalog of custom music is of the highest composition, creative, and production quality, covering all genres and moods. The catalogue is meticulously organized by embedding all (and only) accurate keywords (genre, mood, instrumentation) within each audio file and making the catalogue searchable via the most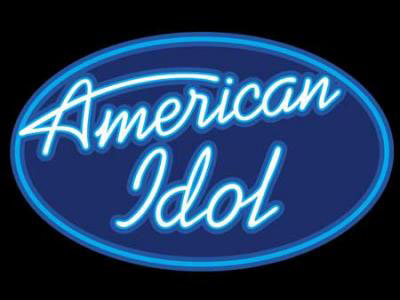 intuitive online music search engine in the industry as well as through iTunes . Starting with the highest quality recorded and mixed tracks, Audio Perception's Engineering division has working closely with Beyond since 2006 to master the entire library of songs. This has been a very challenging and exciting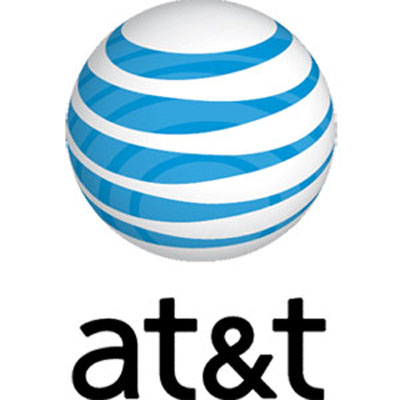 project for AP. We meticulously work each track one at a time to sound the best it can, while comparing it to other tracks in the library to ensure a continuity that spans thousands of tracks. Working in-house and with some of our associates, AP has written more the 15 tracks that are included in the library. You can hear some of these songs by selecting "Library Music" in our "Media" section.
Martin Davich - TV and Film Composer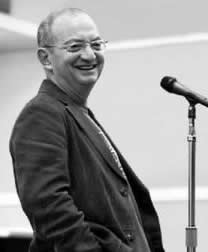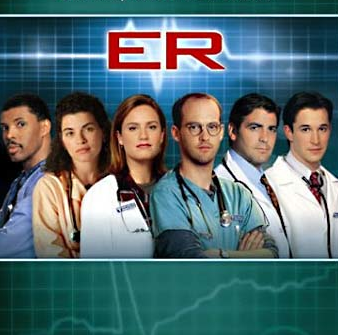 Not many TV shows last for 14 seasons, but when you have a show the quality of NBC's E.R., you know someone is doing something right. Emmy-winning TV and film composer Martin Davich scored E.R. for the full 14 seasons. In that time he also scored hit shows like 3rd Watch, Beverly Hills 90210, Percido Med, General Hospital and Days of Our Lives. Martin employed our associate, Mark Cross, as his full time engineer for most of that time. Mark and Audio Perception work together closely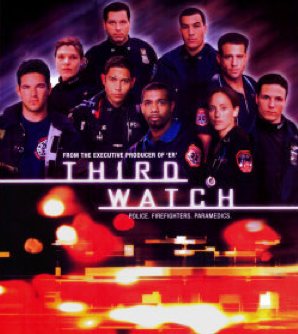 on many audio related projects including recording live strings for E.R. and other shows, album projects, and much more. Whenever the mixing load got too heavy with multiple shows or when Mark was unavailable, Martin knew who to call to help out. In addition to mixing music, Audio Perception's Tech team helps out in the studio with technical support and upgrades to the studio.
Eric Gales - MCA Recording Artist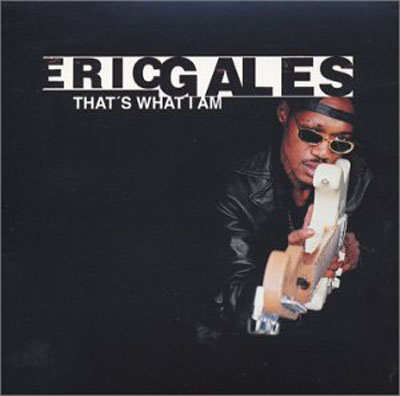 Playing guitar since the age of 4 and having his first major label release a 17, "child prodigy" Eric Gales is one one the world's premier blues/rock guitar players and called by many "the next Jimi Hendrix". 20 years later, he now has 9 major label releases and is still going strong. Audio Perception was first introduced to Eric through legendary producer Geza X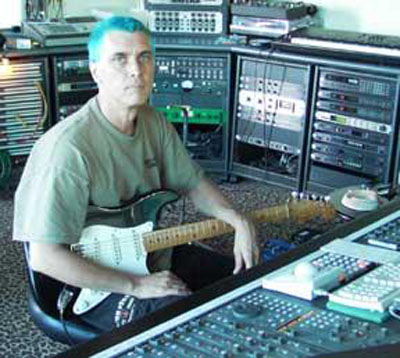 while he was working on Eric's MCA Records release, "That's What I Am". The project was headed up by Jimi Hendrix's step sister, Janie on her Experience Record label. Geza X has had a long, winding career as a well known producer, engineer and even a recording artist himself. His credits include Black Flag, Sonic Youth, Dead Kennedy's, Meredith Brooks, Josie Cotton and many more. Geza's relationship with Audio Perception spans longer than a decade. For years now, Geza has asked David Knauer, of AP's Engineering team to mix and record projects for him. On the Eric Gales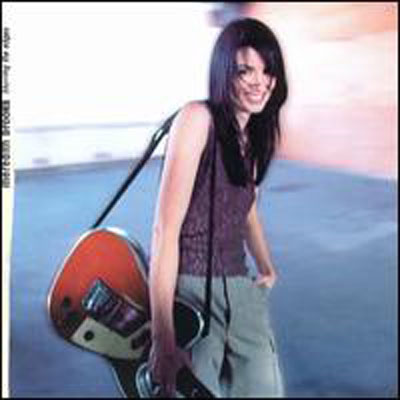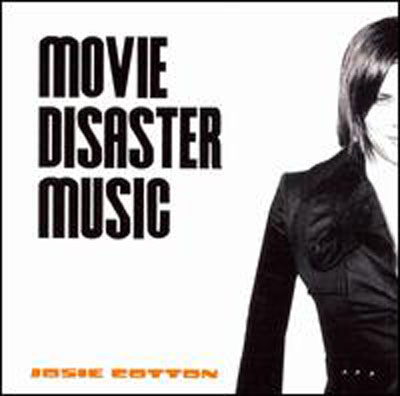 release, David recorded drums, bass and guitars, and mixed the entire CD. Other projects we have worked on for Geza include Warner Bros. artist Tyler Hilton, Gene Loves Jezebel, any many other artist/label development projects he is working on. AP's Tech department is also responsible for Geza's private studio's maintenance and tech support.
Paul Cotton - Recording Artist and Member of Poco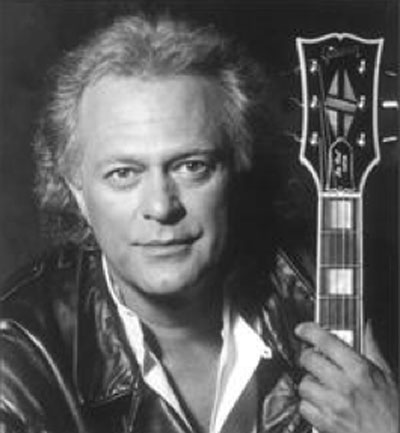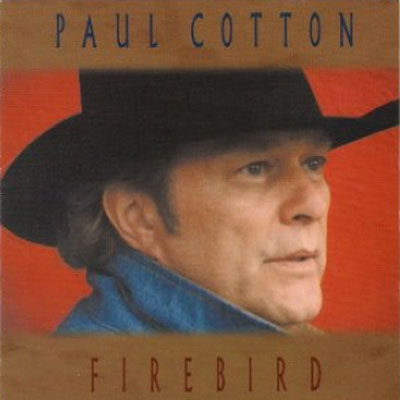 You know those classic songs that everyone remembers? Paul Cotton and Rusty Young of Poco are responsible for a few of them. Songs like In The Heart Of The Night and Crazy Love are still with us today. Audio Perception is not only known for engineering on projects, we have been producing artists for over 20 years too. On Paul's second solo album, Firebird, AP's David Knauer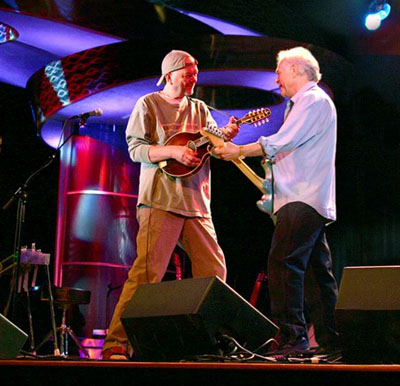 recorded, mixed and co-produced the entire CD. We did all of the tracking at Carl McGregor's private studio, except for Rusty's parts. Although this was not a Poco CD, Rusty Young couldn't resist playing and singing on a few songs. He lives in Nashville so his tracks were over dubbed there, and we brought it all together at Geza X's Satellite Park studio to mix. Other projects we have produced include Grey Daze, Chester Bennington of Linkin Park's previous band, and over 15 songs for the Beyond Music library. You can hear examples of all three projects above and many more by clicking on our "Media" section.
Dominic Messinger - TV and Film Composer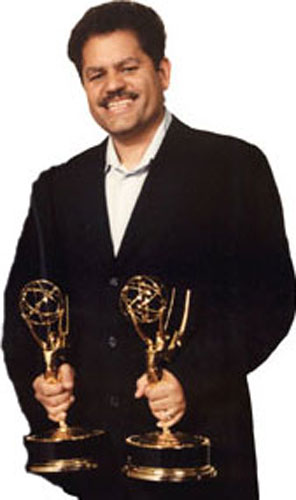 For almost three decades, Dominic Messinger has been working in the field of music for television. In that time he has accomplished some pretty impressive feats, including 11 Emmys for his composing and a total of 30 career Emmy nominations, as well as 10 BMI Awards for music for television. His credits cover the soap world with shows like General Hospital, All My Children, One Life to Live and As the World Turns. Other work has Dominic scoring for shows like A&E's Intervention, TLC's Untold Stories of the ER and shows for MTV, USA, PAX and FOX. Dominic is another great example of how all of Audio Perception's varied services can come together for a client. Our Engineering crew works with Dominic mixing music such as titles for shows or on special projects. We also teach him mixing techniques he can apply everyday along with creating work templates in Digidesign's Pro Tools and Apple's Logic. Audio Perception's Tech department works hand in hand with our Design and Consultation group to keep up with the advanced needs of Dominic's high tech digital studio. When we first started working with Dominic in 2004 we completely striped and rebuilt the studio. Since that time we have been available on a daily basis for phone or on-site tech support.

Alibi Music Library
Business has been good for the Alibi Music Production Library. Owner and founder, Jonathan Parks, created this library with the TV commercial, promo and film trailer businesses as the primary focus. Demanding the utmost production quality and versatility in the tracks, each is written to provide the most flexibility for vibe, mood, emotion, and energy. Since the launch of Alibi in 2011, the impressive list of placements keeps growing. TV commercial placements include Avis, Bank of America, Bud Light, Cascade, Dawn, Google Chrome, Hasbro, JCPenny, Macy's, Sears, Wendy's, and many more. Film trailer placements include 21 and Over, Beautiful Creatures, Bourne Legacy, Chronicle, Dead Knight Rises, Django Unchained, Evil Dead, Hotel Transylvania, Iron Man 3, Life of Pi,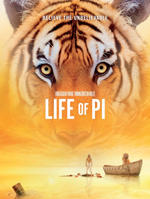 and Star Trek: Into Darkness, to highlight just a few. To present all Alibi tracks as professionally as possible, Alibi relies on the mastering skills of Audio Perception's David Knauer. This mastering process is necessary for consistent audio levels and tonality throughout the thousands of tracks from a variety of different composers. Every Alibi track has been mastered at our studio facility in Downtown Los Angeles. In addition to the mastering services AP provides, we also compose tracks for Alibi. We have placements in both an Albertson's grocery store commercial and a Chex Mix commercial. With the continual success and growth of the Alibi Music Production Library, Jonathan can count on AP for that finished sound on each and every track. You can read more about Audio Perception's mastering services for music libraries in the January 2013 "Mastering" issue of Mix Magazine.
Musikvergnuegen - Audio Branding and Original Music

Audio branding may not be a common term to most people, but it sure is to Walter Werzowa. Walter is most famous for having composed and produced the Intel "Bong," which is allegedly broadcast somewhere in the world once every five minutes. He has also launched very successful audio branding campaigns for clients like Samsung, Delta Air Lines, GM Goodwrench and LG through his company Musikvergnuegen.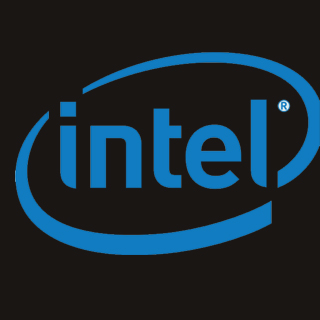 B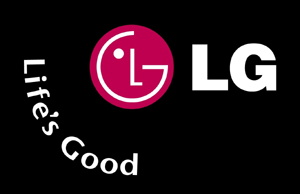 esides audio branding, Werzowa and his team also compose music for feature films and do custom sound design. Some of their scoring work includes 8: Person to Person and the main themes to Eraser (starring Arnold Schwarzenegger) and Taking Lives (starring Angelina Jolie).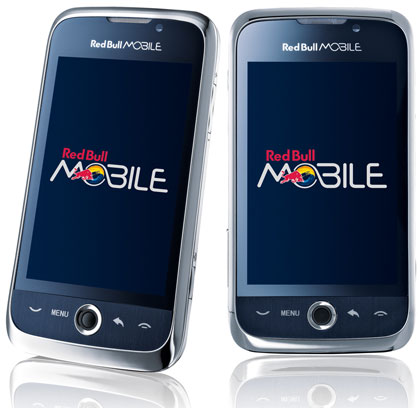 Audio Perception's Engineering team uses it's mastering skills to work with Musikvergnuegen on special application audio projects. Two recent projects include one for LG and a very unique job for Red Bull. For LG, we mastered an audio mnemonic that was released globally and will eventually be used for all their devices. For Red Bull, Musikvergnuegen was hired to audio brand a set of sounds that would be used to represent the actions of the mobile browser on the Red Bull mobile phone. AP had to take almost 20 sounds and master them to sound great over the speaker built into the phone.
Both owners of Audio Perception, David Knauer and Jason Atkinson, started in the audio business over 25 years ago as engineers and musicians. They still continue on today with recording, mixing, mastering and more for some of today's top artists, producers and primiere audio companies. We also provide a full set of audio post production services including dialog, sound design, 5.1 mixing and so much more. Click on the left side to see more, or Click "here" for our Audio Engineering services.