Custom Studio Furniture Design and Manufacturing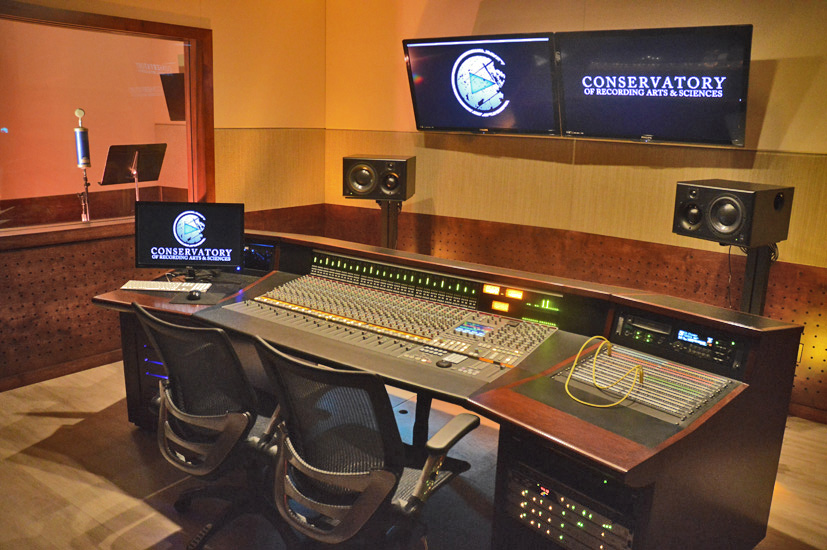 Choosing the correct piece of furniture is one of the most important items to get right in your studio. If you think about how much time you spend working at your computer, mixer, console or keyboard controller, it should be easy to see how important it is to get the furniture your are working on right. Having the wrong furniture can not only make it uncomfortable to work, but can cause painful and long-term injury. Audio Perception can help you design and build the perfect piece to work with you each day.
First we meet with you to get an idea of exactly what you need. We talk about what you are looking for and what you may not like about your current setup. We take measurements of the equipment you are using, and give carful attention to other important things like the height of your chair, the best height for you computer keyboard or controller, and crucial considerations like your line of site to the computer screens and speakers, and which items need to be close by to be reached comfortably.
Next we take this data and design your furniture in a 3D environment so you can fully visualize what the piece will look like. From this we can view the furniture from all sides, and even place it in a scale studio space, so you can see how it interacts with the other furniture and features of the room. After any last changes are made, the model is used to relay the exact design and measurements to the builders like a 3D blueprint.
AP's builders can create almost any type of design, and work in different mediums including wood, glass and metal. Each piece can be completely customized to fit exactly what you want in a workspace. Consoles and keyboard that disappear into the furniture, blending with the piece instead of just sitting on top of a flat desk, controllers and screens built at the optimal height and distance for comfortable work, custom racks with lockable doors of glass or wood, and hidden wire ways and equipment access. Almost any design idea you may have is possible.
With the piece built, it's time for the finish department, where items made of wood can be completed with an endless choices of stains, paints, and other custom finishes. Metal parts can be plated, painted or have custom finishes applied, and final touches such as doors, power units, fans or other devices can be installed as necessary. When the desk is completed and ready to go, we will bring it to you and install it in place, or have it packed in a secure crate and shipped across the country.
IIf you would like more information about this months featured service: Custom Studio Furniture Design and Manufacturing, please contact Audio Perception and see more about our custom furniture services here.